5 Essential Features To Have In A Modular Kitchen
Posted on Oct 10 2022 10:19 AM
"In the modern living space, be it a house or a bungalow, what matters the most is the utilization of space."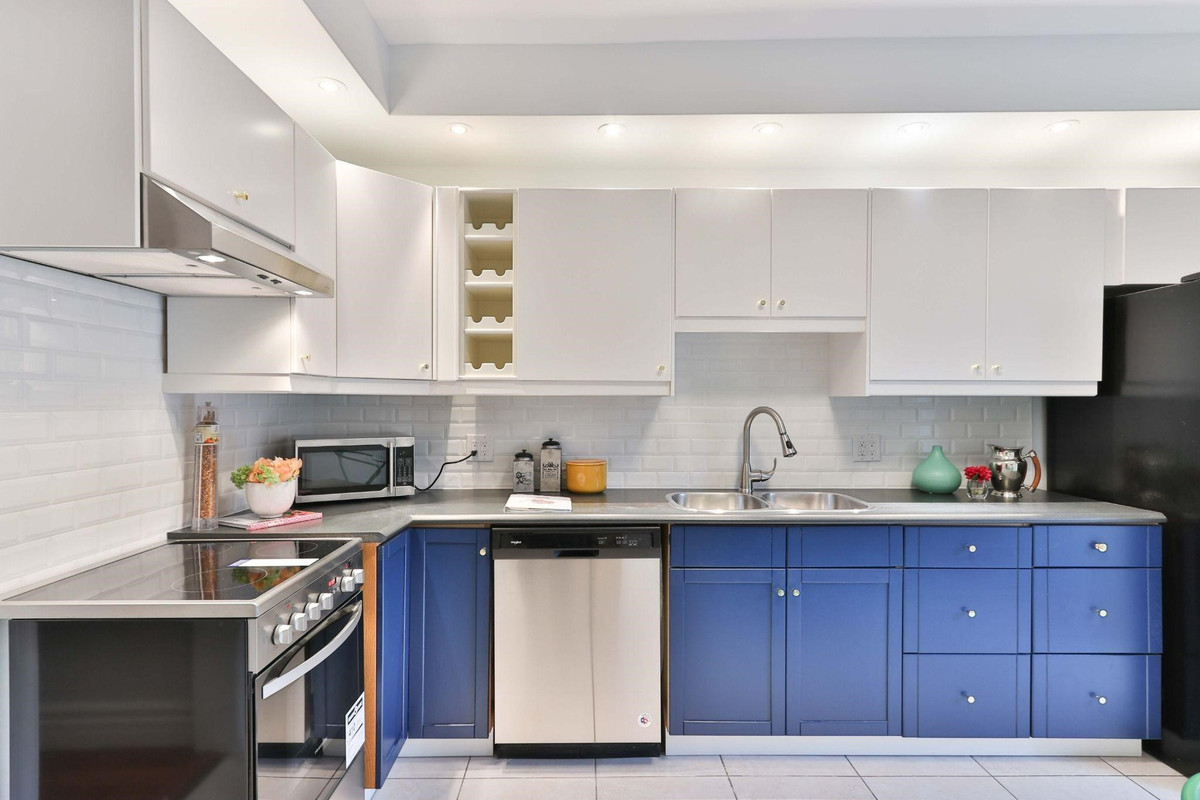 In the modern living space, be it a house or a bungalow, what matters the most is the utilization of space. For centuries, kitchens have been a vital home space where food is cooked with love and affection to feed the stomach of family members. However, the design and functionality of the kitchen space become essential when a modern house is designed. The kitchen becomes the space where you not only cook but also indulge in hearty conversations with your loved ones while you dine together.
Modular kitchens have become necessary worldwide to declutter or unclutter the cooking space. These kitchen designs aim to organize your kitchen's tools and equipment in a space-saving manner. A kitchen should be stylish and presentable yet exclusively functional. Modular kitchen designs are perfect for the home fashionista in you who wants a convenient space with contemporary design elements.
The strategic part of designing a modular kitchen includes effective designing and strategy planning of the available space for ease of access. These kitchens emphasize luxury and convenience. A well-organized kitchen case eases the cooking job and makes it a delightful experience. But what are the essential features of a modular kitchen?
Characteristics Of A Modular Kitchen:
A modular kitchen needs to be well-described when analyzing its characteristics. Certain features make way for convenience. You can take care of the following features when you sit with the designer to plan your kitchen:
Tandem Drawers:
Also known as tandem boxes, innovative drawer storage systems have classy designs. Tandembox assembly often comes with a flexible storage design that allows you to move the storage freely according to whatever you want to place in the drawer. Their design also ensures that you have proper space for everything, like cutlery, serving spoons, measuring cups, etc., in the drawer, and things don't linger around here and there.
Tandem drawers make the kitchen functional, as finding spoons, knives, forks, etc., becomes easy for the server. You enjoy the smooth cooking process with a proper space allotted to everything in the nearest drawer. These drawers can handle almost 20-30 kgs of weight and come with metal sliders to ease opening and closing.
Tall Cabinets:
Tall units or cabinets in the kitchen design save a lot of space for other requirements in the kitchen. These tall cabinets act as a pantry in many modern kitchens and store almost everything from daily groceries to extra ones you might hoard on sale. They are usually designed at one end of the kitchen for easy access and space-saving in the room.
Often these cabinets have customized storage units that you can select according to your needs, and they prevent you from the trouble of building a separate pantry for your groceries.
Lighting:
The primary factor that established the kitchen as modular is the kitchen's minimal yet elegant lighting system. Contacting a LED stage lighting manufacturer is a wise decision as they can help in fixing the ceiling lights of your room. These led lights usually have strong reflective power as they spread their rays to more expansive areas. LED lights also save electricity and energy consumption, requiring you to install a few lights for a big kitchen. This gives your kitchen a modest look, making it bright for the nights when you work extra.
Corner Space:
The corner space in any kitchen often feels like an unnecessary space with no value or utility. But not in modular kitchen designs. The kitchen corners become a vital design element in modern kitchens with intelligent storage solutions. These multifunctional spaces store some extra stuff for you while giving you an aesthetic inside the kitchen countertop for a quick evening coffee.
For storage solutions, you can create a hinged L-shaped or U-shaped corner stand with shelves for storing your extra utensils like giant woks or pressure cookers. When closed, storage gives you a clean space to decorate with your favorite plants, to-do calendars, etc., and convert into a tabletop for evening coffee. You can place custom upholstered dining chairs or ottoman and make it into a cute little space in your kitchen.
Under The Sink Space:
The sink space often feels useless where you can store nothing as it only holds the drainage system. But not anymore with modular kitchens where space under the sink is covered with aesthetic doors. This area is prone to getting dirty with the dustbin dirt. You can build a small storage pantry under the sink, dividing the drawer into two halves. On one door, a viable solution is door-attached dustbins which help you with the cleanliness of this space.
On the other door, there is viability for adding small deep shelves which hold extra supplies like dishwashing liquids, cleaning supplies, etc., in your kitchen.
Bottomline:
While modular kitchens look good, they should be designed uncluttered, which organizes your kitchen and saves you enough space for the other rooms of your house. Nowadays, many brands are selling pre-designed modular kitchens with options to customize them according to your need. Once you get used to these kitchens, you won't return to traditional designs.